Posted by Alex Henman on 15th Aug 2016
Does your practice actively promote your ability to prescribe E-Cigarettes?
Does your practice receive enquiries around smoking cessation on a regular basis?
If your practice offers a smoking cessation clinic, does that clinic have all the new, innovative and relevant tools to show smokers the damage caused to them and those around them and are you actively prescribing e-cigs in practice?
You may find your patients referring to e-cigarettes as their favourite smoking cessation tool, January 2016 saw the progression by the NHS to patients receiving e-cigarettes on prescription.
E-cigarettes are becoming very big business in the UK with some suppliers taking over the market.
Did you know that financial analysts forecast the global e-cigarette market to grow at a compound annual growth rate of 24.33% during the period 2016-2020, so as you can see, e-cigarettes are very big business.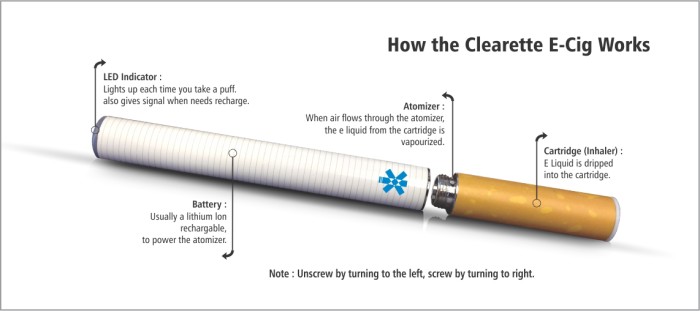 Here are couple of bits of information around this growing business
- During 2015 in the US,North Americadominated the global e-cigarette market by accounting for a market share of almost 41%. The high popularity of disposable e-cigarettes, their increased availability in the retail stores and online channels, and rapidly growing demand from youth population are the factors augmenting the growth of the e-cigarette market in North America
- The global e-cigarette market is highly fragmented with over 500 e-cigarette vendors operating and selling e-cigarettes under different brand names across the world of which approximately half are based in the US. Earlier, only small companies were in the business of selling and supplying e-cigarettes, but the scenario has changed completely since 2012 when Lorillard (now acquired by Reynolds American) purchased "blu eCigs", a leading US-based e-cigarette vendor for USD 135 million. This was the first time a large tobacco company entered the e-cigarette market. After witnessing Lorillard's success with blu, other large players found the global e-cigarette market lucrative, and a series of mergers and acquisitions began in the market
UK E-Cigarette Use and Growth
Making e-cigarettes available on the NHS is expected to bring long-term health budget savings. The move has also been welcomed by the group Action on Smoking and Health
At least 2.6 million people in the UK are believed to use e-cigarettes, assessed as 95 per cent safer than tobacco, and almost half are ex-smokers.
Statistics from Smoking in England info confirmed the increase of e-cigarette use by smokers and people who intend to stop. Based on data collected during monthly household surveys (which involved a new representative sample of approximately 1800 respondents each month), researchers estimated that between May 2011 and November 2013, the percentage of smokers using e-cigarettes rose from 2% to 15%. Similarly, the percentage of people using e-cigarettes in an attempt to quit smoking increased from about 1% to 12% in the same period.[31]Dr Jamie Brown of Smoking in England concluded: "There are 8.5 million smokers in England (42.5 million people in England and about 20% smoking), and if 16% of all smokers use e-cigarettes that equals 1.36 million current users."
With E-cigarettes costing roughly £20 for the initial e-cig kit and roughly £10 per patient for a weekly supply of cartridges and with some patients needing the e-cig prescription longer than others, maybe the tools we could use in practice to promote the prevention or early cessation of smoking, more important than ever?
Here at eSupplies, we have a range of equipment to help your smoking cessation clinic staff and patients;
COPD Screening Tools: these are great tools to help motivate your smoking patients to reconsider smoking and to begin to look towards a change, eSupplies has several of these machines available for practices to purchase;
Pulmolife copd screening tool and the Bedfont New Pico COMonitor Smokerlyzer
Pulmolife COPD Screening Tool. Bedfont New Pico CO Monitor Smokerlyzer
£98.00 £94.52 £144.65
We also stock the Vitalograph lungage machine a tool that is great at predicting "Lung age" of patients, this machine measures FEV1 and displays FEV1 as a % of predicted values
The Micromedical micro co monitor is the gold standard in CO breath testing, and is the most advanced system currently available today. Some of its many features include, fast response time, 1ppm resolution, immediate display of CO levels in PPM & %COHB, colour light indicators, capable of interfacing with COBRA, a windows based software package for performing and storing real time breath tests on your PC. An ergonomically designed unit of distinctive appearance, the textured handgrip encourages easy and reassuring use. Both the Micro CO and Smoke Check are small, lightweight and are moulded from high impact ABS.
Another great tool we stock is the Smokey Sue Smokes for Two.
£208.00£196.06
As Smokey Sue smokes a cigarette, tar collects around her "foetus",
graphically illustrating the dangers of smoking during pregnancy.
Both the jar and foetus are easily cleaned.
And don't forget your own practices smoking signage for staff and patients, we stock a range of general signs to warn of smoking on premises etc.
If you have any questions or feedback, please do not hesitate to contact me -alex.henman@esuppliesmedical.co.uk- 01865 261451